Serving Louisiana Since 1994
Baton Rouge Bankruptcy
One simple mission: to help good people through hard times.
Baton Rouge Bankruptcy Lawyer
Have Options. Call Grand Law Firm at

(225) 314-8883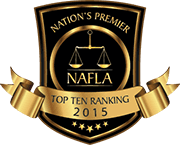 If you are faced with overwhelming debt, you are not alone. Bankruptcy is a federally regulated process that is designed to allow those who have become overwhelmed with debt, to have a fresh financial start. The number of people seeking debt relief through personal bankruptcy in in the state has been rising for decades.
Our bankruptcy attorneys have more than 25 years of experience helping individuals, families, and businesses in Baton Rouge and surrounding parishes find debt relief and a fresh start through bankruptcy.
Since 1994, Trenton Grand, and the Baton Rouge bankruptcy attorneys of Grand Law Firm have helped thousands of clients find debt relief and creditor protection through filing for bankruptcy. In these trying times, many hard-working residents find themselves behind on their bills and under pressure from creditors to repay money they just can't come up with.
---
Have questions? Contact the Grand Law Firm online or call (225) 314-8883 to set up a free initial consultation with a Baton Rouge bankruptcy attorney today.
---
3 Types of Bankruptcies We Handle
Bankruptcy is our main area of practice. In the past 25 years, we've assisted thousands of Baton Rouge clients in finding debt relief through these options.
It is not fair if your bills have piled up from medical treatment, divorce proceedings, or an unsuccessful business. At Grand Law Firm, we care about helping the good people of Baton Rouge through difficult times. Reach out to us today if you need help through your financial struggles.
Choose Bankruptcy Attorneys with Decades of Experience
No one ever intends to put themselves in debt they can't pay back, but unfortunate circumstances can often result in past-due bills and overstretched finances. Our experienced bankruptcy attorneys in Baton Rouge can help you and your family through this difficult time. Reach out to us today to begin resolving your financial burdens!
---
We offer a free initial consultation so you can discuss your financial situation with a qualified attorney. Call (225) 314-8883 today!
---
See What Our Past Clients Have to Say
The Opinions That Matter
Would recommend Grand Law Firm. They were helpful in everyway.

Jodie M

"I would recommend Grand Law firm to anyone who seeking to file bankruptcy. They staff have the best customer service ever! They are professional and very helpful and always available when needed. AAAAA++++ service the best!"

Keisha H.

"Thank You and God Bless Your Staff !! GLF went out of the way to work with me. I appreciate all that was done through my difficult time. I wasn't the easiest client, so Thank You for your patience."

A. Reed